I've seen many sites go through redesign, and one of the most often forgotten details is redirecting the old pages to the new pages. This is especially important when you are changing platforms (EX: from .html to .aspx).
I was looking up a local course (Cantigny Golf Course), and noticed they recently redesigned their site (and it looks much better). As you can guess, this detail slipped through the cracks, and the video shows why this is a negative not only from an online marketing standpoint, but from a usability standpoint as well.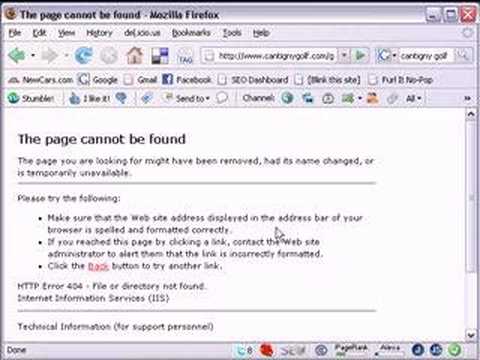 As I've said many times, online marketing isn't doing one thing perfect; it's doing 200 things well.
If you like this post you might enjoy following me on Twitter: twitter.com/danperry